White Vinegar Uses:  As Easy as 1, 2, 3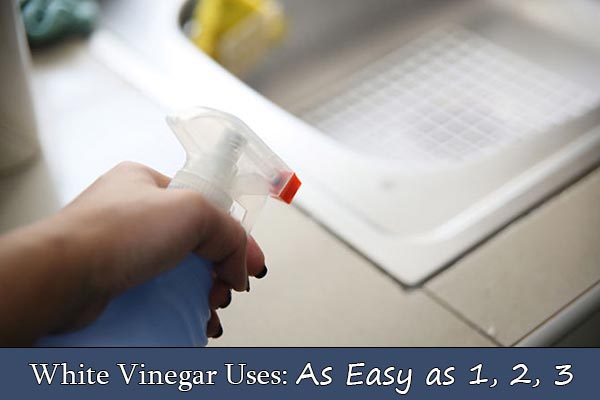 Any practiced DIYer knows that vinegar is a handy tool for nearly anything. A key ingredient to a healthy snack, an effective and eco-friendly cleaner, and much more, vinegar comes in handy in almost any household or outdoor dilemma. We've shared a lot about the common uses of apple cider vinegar, and how to hack your common conundrums with this great solution, but today, it is time to explore the many uses of white vinegar both in your home and in your garden. Here are our top recommendations on how to simplify and beautify your life with white vinegar.

1. Clean your house

We'll start this tutorial by reviewing some of the basics of white vinegar: a liquid made up of acetic acid and water, white vinegar has the power to eliminate germs and disinfect, but is also a gentle and chemical free way to go about doing so. Do you want to ditch your chemical-ridden cleaning solutions and stop spreading toxins around your home? White vinegar is your new best friend.
You can use white vinegar as a key ingredient to solutions for almost any area of the home. Floors, windows, bathroom, kitchen, and more, there's a chemical-free solution waiting for you.
Toilet Bowl: 

For a quick and easy hack, just dust some baking soda on the inside of the toilet bowl. Then spray a little vinegar on all toilet surfaces, and allow everything to sit. After 15 to 30 minutes, scrub the bowl, wipe any remaining vinegar away, and enjoy your fresh bathroom.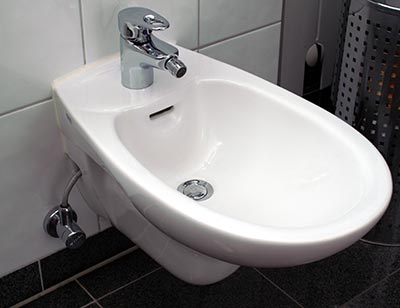 Generic House Cleaning Spray:

Simply mix equal parts white distilled vinegar and lukewarm water. Add a dash of baking soda, and put it all in a handy spray bottle. This quick and easy cleaner can bust lingering odors, impossible stains, and is a safe and friendly go-to for your general cleaning needs.
Deodorizer:

The general cleaning mix above can be enhanced for optimal deodorizing by adding a few drops of your favorite essential oil. Spot treat on carpet by saturating the problem area, letting it stand for 5 to 10 minutes, and blotting. For a quick fix to freshening up the air in a room, simply spritz this mix; the vinegar will disinfect and freshen things up, and as the smell of the vinegar dissipates, you'll be left with the fresh scent of your essential oil.
Dish Cleaner:

If your dishwasher often leaves your plates and glasses looking dull and murky, white vinegar can give you the extra boost on super clean and shiny dishes. Instead of wasting money on chemical-based rinses, simply add a little vinegar to the rinse dispenser of your dishwashing machine. If you are hand washing, add a cup or so of vinegar to your rinse
water to cut through any leftover murkiness.
Soften Laundry:

Just as white vinegar can help keep your dishes looking shiny, clean, and new, it can have the same revitalizing effect on your laundry. By removing extra soap residue, a little added white vinegar actually softens and further disinfects your clothes. All it takes is a cup or so of vinegar. Skip your store-bought fabric softeners and add this vinegar into the fabric softener dispenser of your machine. The result? Soft, fluffy, and sensitive skin-friendly linens and clothes…And all without any chemicals!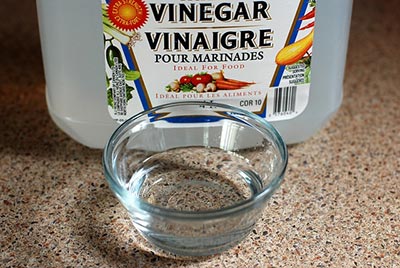 Lock in Your Colors:

Not only will white vinegar improve the feel of your laundry, it will help the look too. Lock in the color of your new, bright linens and clothes simply by soaking them in a mixture of one part water and one part vinegar. Do this as a pre-washing ritual to enjoy bright and bleedfree laundry.
page 1 of 2