How to Re-Make Sweat Pants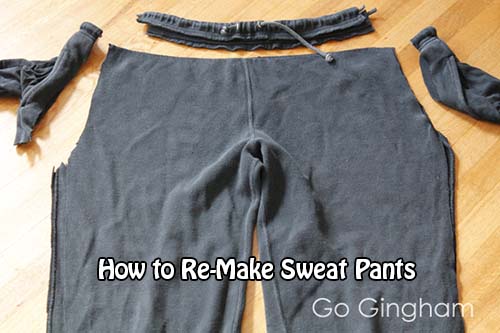 Sunny days and warmer temperatures are here for a lot of us. While you switch over your clothes from winter sweaters and long-johns to shorts and summer dresses, make sure not to though those old beloved sweat pants away quite yet. Here is a great DIY project to help you re-up those ugly, baggy pants for a sleeker, but still ever-so comfy version; Convert those ugly things into yoga pants!
This article is smattered with helpful pictures and witty commentary on the woes and joys of sweatpants. Grab your sewing kit, grab your old and worn sweats, and grab this article. By replacing the elastic ankles, draw-string waste, and baggy pockets, you will be on your way. Simply replace with a Lycra waste band, and clean up the cut edges where you have trimmed off the extra baggage.